How to avoid your graduate intake disappearing on you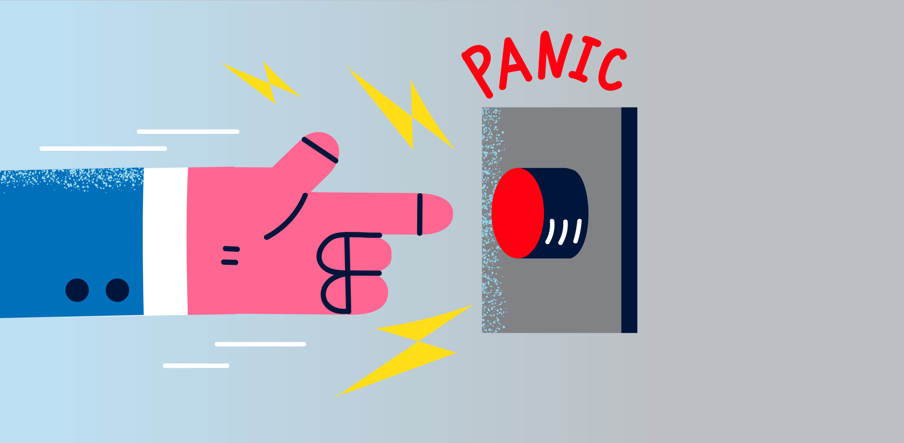 Ghosting /ˈɡəʊstɪŋ / noun/ The practice of ending a relationship with someone by suddenly, and without explanation, withdrawing from all communication.
A disheartening 94% of employers report that they have been ghosted by jobseekers. It's not a new phenomenon, but in these times of low unemployment and tight labour markets, it's becoming increasingly prevalent.
What's more, there's particularly bad news for graduate employers. A 2022 report from ZipRecruiter found that 31% of first-time job seekers said they had ghosted an employer during their current search, compared to only 12% of experienced professionals.
Ghosting can occur at all stages of the recruitment process. Some applicants simply don't turn up to interviews, others complete several rounds before bailing, and a sizeable number accept an offer but then don't take up the job, causing maximum disruption. Research from Indeed showed that of the 83% of employers who report having been ghosted, 65% say the candidate accepted their offer, but failed to show up on day one.
So, what can be done to reduce disappearing candidates at every stage of your recruitment process?
Act swiftly – and communicate the recruitment process clearly
A Robert Half survey from 2022 reported that 35% of the employers surveyed said they'd lost out on a candidate by being too slow to make an offer. Which
means that streamlining your application process, and making it as simple and accessible as possible are key to ensuring your applicants keep moving through each stage. Make sure your comms include clear timelines, outlining each step of the process simply. Include timescales and stick to them. Make early stages of the process easy to access by utilising phone interviews, or online meetings and tests that don't require travel, and making sure you offer a range of time options to fit in with student schedules. Make decisions swiftly. If your offer is the first a candidate receives, they will be less likely to carry on with applications elsewhere, or accept a counter offer.
Build strong relationships with, and between, your chosen graduates
The time between accepting an offer and starting on day one is much longer for graduates than for most new hires, often extending over several months. This means that your pre-boarding strategy is absolutely key to reducing the chances of no shows on day one. Communicating regularly with each graduate, and helping them to engage with their future work colleagues is vital.
An online onboarding tool such as Eli is a highly effective way of doing this. This tool allows each graduate an editable profile, where they can answer a set of questions that help their fellow graduates get to know them better. A social wall also provides a perfect place for graduates to meet, chat, post and like each other's content, providing them with the type of online social forum they are used to building relationships and interacting on.
The portal can also introduce each graduate to their buddy, line manager and development manager, through a messaging function that allows them to ask questions and begin building vital relationships. Of course, they can chat to other graduates through the messaging app too, building friendships that can last a lifetime. This is aided by a tailored contacts book that allows them to see who's on their programme. It even has a facility to show a calendar of online events that allows grads multiple opportunities to stay in touch in the run up to day one.
Cognizant created an Eli Onboarding portal in 2022. They found that their graduates visited the portal nearly every day between offer and day one, with the social wall and messaging apps being the most popular areas. This all helped to develop a real sense of belonging and reduced the number of graduates accepting an offer and then reneging to an incredibly low 8%.
Keep communicating your graduate employer brand
A Robert Half survey found that 19% of applicants ceased communication with their prospective new employer after hearing negative feedback about the organisation. Of course, avoiding this scenario goes beyond any one action, encompassing the development of your entire employer brand and the experience of every employee, past and present. Nevertheless, there are a number of direct actions that can make a big difference here.
First, ensure that you are communicating your employer brand directly to your applicants throughout the application and preboarding stage. From stories of the career development of current and former graduates from the widest range of backgrounds, to information on exciting projects your company has underway, you should continue to sell what your organisation offers throughout the application process. A focus on initiatives of particular importance to this cohort – for example your strategies to drive diversity and inclusion amongst your employees or your sustainability strategy – can also be highly engaging. In the preboarding stage, an online portal is an ideal platform for such content, whilst social media and email are key channels during the application process.
Monitoring your employer brand's reputation – particularly through forums that graduates are most likely to visit – is also important. Analysing negative external content to highlight themes that come up regularly can help you evolve and improve your graduate employee experience. An online portal can also provide vital MI, by hosting surveys on graduate experience, and monitoring which information and functions are most popular with graduates.
Help graduates visualise – and plan – their future with you
If graduates have the opportunity to begin imagining – and planning – their future in your organisation between the time they accept an offer and starting with you, they are much less likely to be lured away by a competitor. An online portal can provide more details about the programme they will be on, the strategy of their business area or team, the clients they will be working with and the career paths they could pursue. It can also provide a place to access a timeline of the first three months of their programme, as well as pre-learning content and videos that bring to life what will happen over their first few weeks on the job. It can introduce them to your key systems and tools, too, so that they can get up to speed with them before they start – reducing anxiety and the likelihood of drop out.
Measures like these can have a big impact in helping to reduce ghosting amongst your graduate cohort. When NatWest Group introduced a number of these initiatives, their graduate drop-out rate reduced dramatically in the first year, and then again in year two as the experience evolved and improved based on feedback from the previous year's cohort. Empowering graduates with the tools to build strong relationships with their team and with each other before they set foot in your organisation can be very powerful. As can helping them to begin building their future with you from the moment they apply.