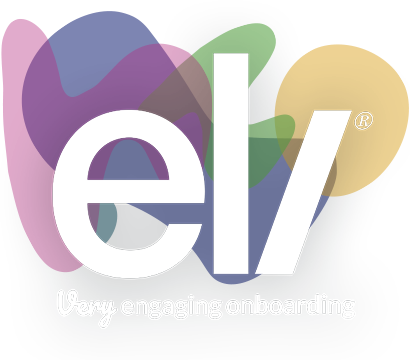 "So excited to be starting with you soon."
- New Hire, Korea
"I clearly understood what it means to be part of the charity and the impact we as a team make."
- New Hire, UK
"The whole experience was enlightening!"
- New Hire, US
"A truly excellent guide."
- New Hire, China
"A fantastic tool to make sure everyone feels welcome and supported!"
- New Hire, Spain
"Extremely satisfying to my obsessive-compulsive tendencies, thank you!"
- New Hire, France
"This website was such an amazing support for me as a new hire."
- New Hire, India
"This onboarding site is AMAZING!"
- New Hire, Brazil
Onboarding people with a
bang
Revolutionise your onboarding
Good onboarding is
good for business
Research shows that a great onboarding experience can improve productivity by 70% and retention by an 82%. 100% of our clients believe Eli has done both (Eli Client Survey 2023). So, how much could you save?
Unrivalled features
Onboarding with a bang! Eli is more flexible and has more features than any other onboarding technology. Check out some of your favourites below.
Rich content, really easily
Create awesome, personalised websites in minutes and release content at key moments along your onboarding timeline.
Totally tailored experiences
Unmatched levels of customisation and personalisation across every aspect of your onboarding process means everyone feels like a VIP.
Inspiringly interactive
Onboarding should be a social thing. That's why Eli's packed with tonnes of tools to get people talking.

Your process perfected
Define, manage, automate and deliver multiple onboarding workflows and experiences all at once.

Go paper free
Go digital, save the environment and let Eli manage all your forms, contracts and signatures.
Empowered people leaders
Support, guide and nudge line managers into action at every moment that matters.
Total system control
Stay agile and flexible no matter what 2023 throws at you. Adapt, evolve and improve quickly and easily.
Real time reporting
Our advanced MI dashboard tracks engagement and every other metric that matters – even wellbeing.
Easy integration
With SSO, open APIs and established integrations with numerous ATS and HRIS, Eli can drop into your tech stack easily.