Case Study: Cognizant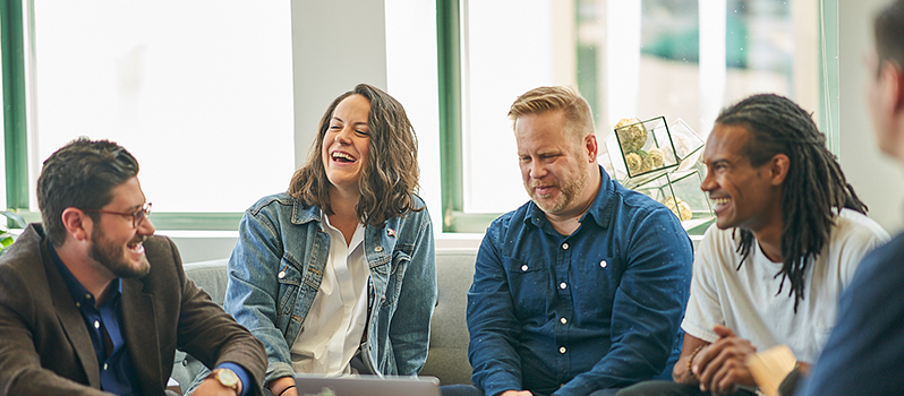 Cognizant is a technology company that engineers modern businesses to improve everyday life. They thrive on meeting the needs of their industry and communities, and improving the quality of life for generations to come. The onboarding experience we developed for their new graduate programme had to help their new talent embrace their passion for technology, but with only two months to deliver the exceptional, our Eli experience team truly had their work cut out for them.
"Our vision was to create a personalised onboarding programme that placed our graduates at the heart of the experience. Eli helped us achieve this and more, kept our reneges 12% below the industry benchmark, and helped prove to our business the value of our new graduate programme and the talented individuals starting their career with us." - Cognizant
Cognizant is a client-centric business. So, while Cognizant's emerging talent team collaborated to design an intensive 10-week onboarding and induction curriculum, underpinned by the same core values but with bespoke client training, Eli built the perfect, responsive system to deliver it.
Configured and ready to go live in 6 weeks, Eli enabled Cognizant to deliver a personalised onboarding journey for each graduate, with technical training tailored to the client they would be supporting. An experience that nurtured their mental health as much as their development. Built as many connections as new skills. Created a sense of belonging early on, and delivered a real and tangible ROI, that proved to a data-minded business the value of their new graduates.  
Eli generates a huge amount of onboarding data, tracking engagement and wellbeing, as well as task completion and social interaction. And, Cognizant's first cohort were certainly engaged. 100% grads visited Eli nearly every day between offer acceptance and day one. The most popular destinations were the social wall, messaging, and events, all helping to create a real sense of belonging, and keep Cognizant's dropout rate to 8% – 12% below the industry benchmark.
100% passed their six-week technical training and 100% were on live client projects by week ten. 0% rated their wellbeing as unhappy, at any point, during onboarding.